This is cool,
For the first time ever, the Georgia chapter of the Public Relations Society of America (PRSA-GA) recognized 40 outstanding young professionals in the state out of several hundred who were nominated by their peers.
Our Director of Social Media, Alexia Hernandez Cargal, was named one of the PRSA-GA chapter's Forty Under 40! That's a pretty big accomplishment in the nation's second largest PRSA chapter.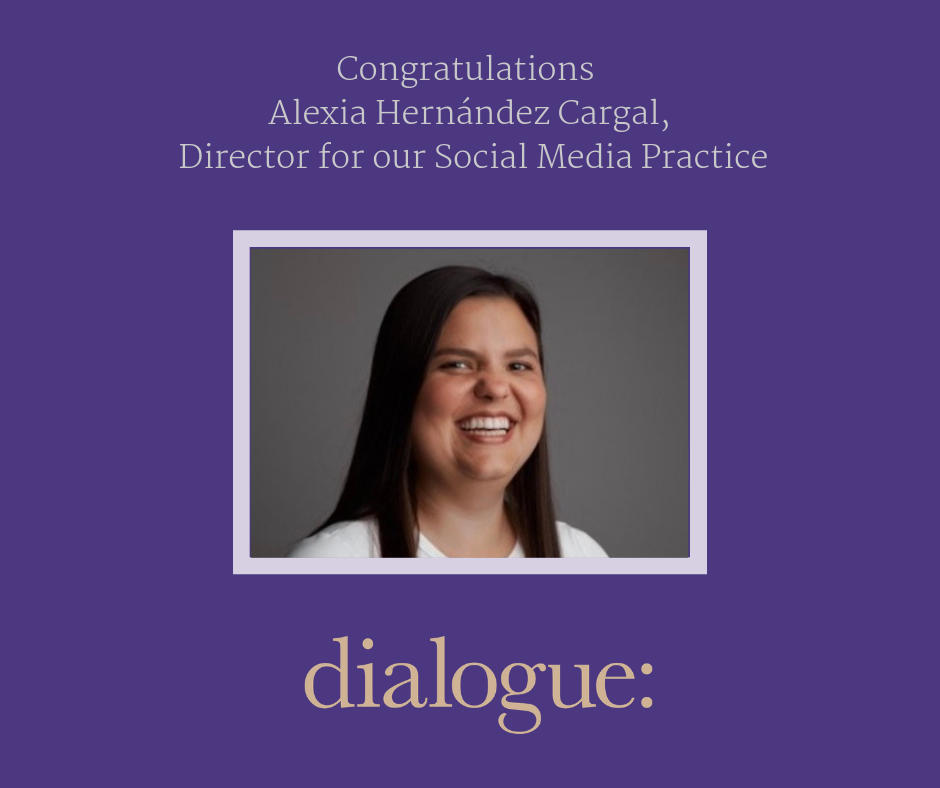 Before joining Dialogue at our founding, Alexia worked at MSL Group, The Home Depot and Verifone. She and Nora first met through PRSA-GA when Alexia was managing social media for the chapter and Nora was giving a measurement seminar. (PRSA-GA is also how Nora, Lisa and Naomi all connected as well. It's a really good example of how a trade association can be dynamic at the grassroots,)
Alexia's family and colleagues were on hand to cheer the big moment!