The holiday season means it's time to whip out the coquito! You're probably wondering what's coquito? It's best described as Puerto Rico's version of eggnog. I actually think It's better than eggnog, but I'm biased.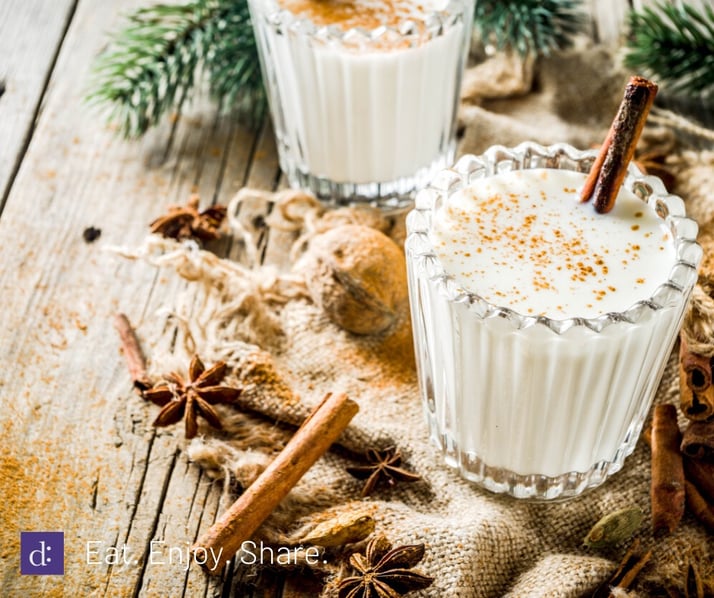 Growing up in Puerto Rico, right after Thanksgiving the coquito would begin to flow, along with local holiday staples such as pasteles or pernil. In Puerto Rico, the holiday celebrations last well into January and I can still recall the music from parrandas navideñas through Old San Juan. I continue the tradition with my family here in Atlanta. Yes, we are the only house with the Christmas tree still up and the lights hung through the middle of January when Las Fiestas de San Sebastián end. My husband, a native Atlantan, has graciously accepted and enjoyed our very long Christmas season - one of the longest in the world! So, just like in Puerto Rico, as soon as we give thanks, my husband and I whip up some coquito while we decorate the house and dance to Pandora Radio's Parranda Navideña Radio station.

From my family to yours, ¡Feliz Navidad!
Coquito
Ingredients :
¾ teaspoon cloves
¼ teaspoon nutmeg
1 teaspoon cinnamon
2 cups of DonQ Cristal rum (any white rum) or to your liking
1 15-oz can of coconut cream
1 13.5-oz can of coconut milk
1 12-oz can of evaporated milk
1 14-oz can of condensed milk
Directions :
Mix all of the ingredients together in the blender, except for the DonQ.
2. Add the mixture to a pitcher.
3. Once the mix is in a pitcher, add in the Don Q and mix everything together.
4. Refrigerate overnight before serving.
Related: Serving Up Cookies and Inclusion: The Purple Tree Cafe