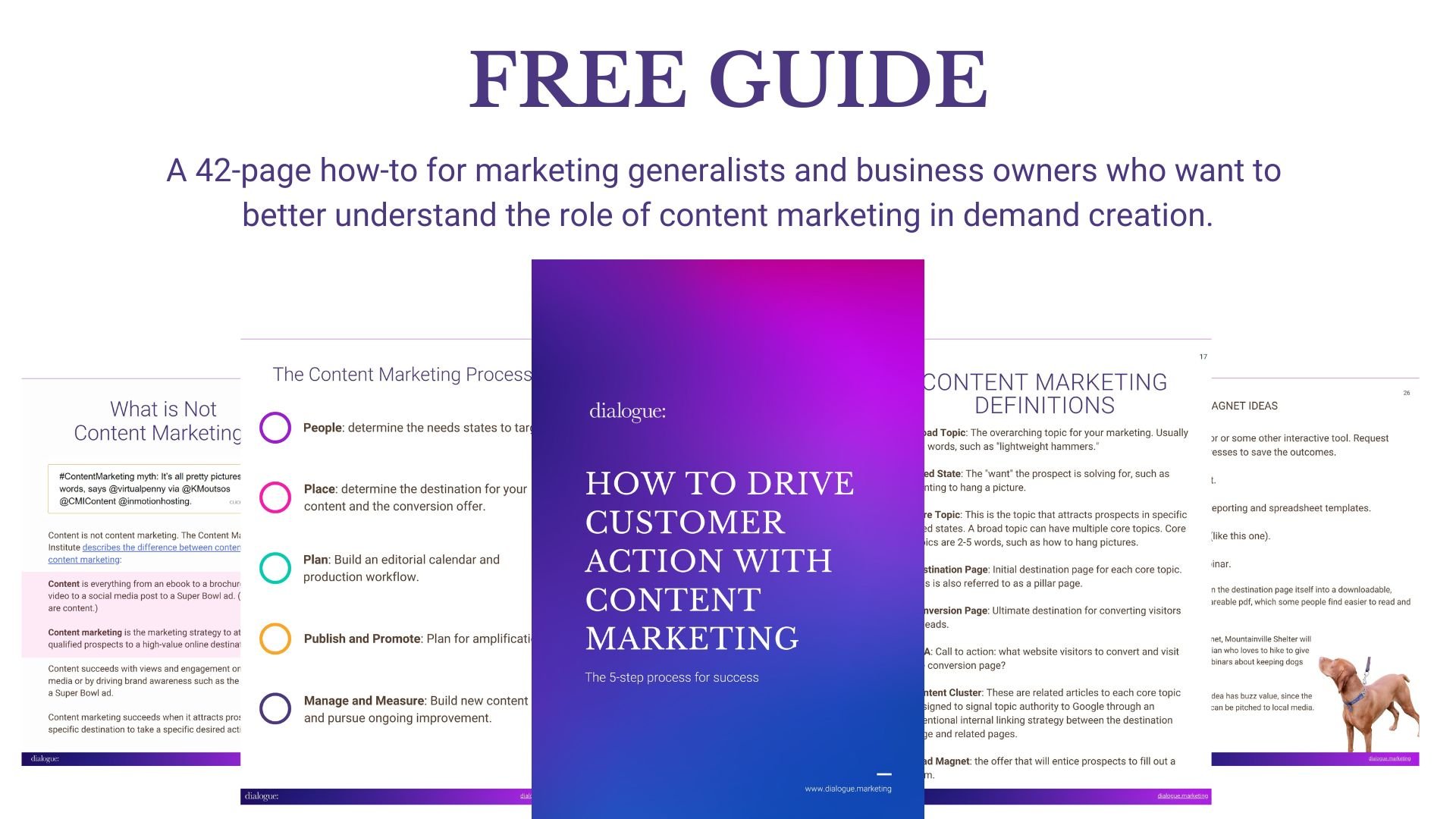 Great content starts and sustains a dialogue with your prospects and customers. Content marketing drives action, such as sales leads, advocacy, and e-commerce sales.
This 42-page how-to is written for marketing leaders and business owners who want to want to understand how content marketing works.
Using a fictional dog adoption shelter as an example, our free guide teaches you:
What is content marketing?
What is not content marketing?
How to generate leads with content.
The business case for content marketing.
What does a content marketing campaign look like?
The 5-step content marketing process.
How to do keyword research.
Content marketing definitions.
How to amplify content with social media and PR.
How to know if content marketing is right for your goals.
Get the Guide: Learn How To Drive Customer Action with Content Marketing