What is it like to take an extended break from work?

We're finding out here at Dialogue. Jen Datka, better known to you as our in-house professional chef and researcher/writer extraordinaire is on a 30-day career break hiking the 212-mile John Muir Trail in California.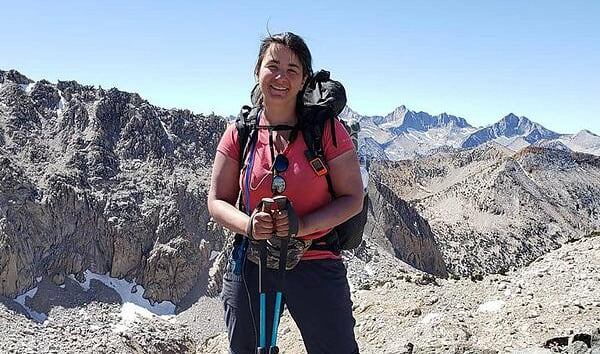 When Jen initially proposed the hike, she offered to stay connected during her journey. But everything we learned about the value of a career break pointed to the notion that it should be an all in proposition. The biggest benefits to both the employer and the employee accrue from the "break" part.

So I made the call that it should be a real break. No checking emails, no conference calls. As it happens, this is not hard to accomplish backpacking in the Sierra Nevada where signals are sparse.

Jen's out on the trail now, and we both agreed to recap the experience in terms of lessons learned. We've shared our initial perspectives below, and we'll update them post-break.
Meanwhile, this is Dialogue trying the road-less-traveled for a small business.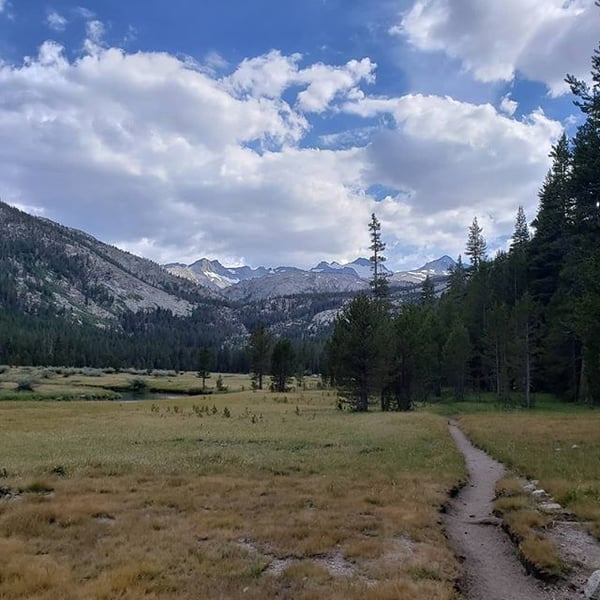 Jen's Story: The Employee Perspective
Popularized by movies like "Wild" and "A Walk in the Woods," the thru-hike is on the bucket list of a growing number of hikers of all ages and skill levels. From the 2,650 mile long Pacific Crest Trail to the 93-mile Wonderland Trail that circles Mount Rainier, these footpaths are more popular than ever.

Unfortunately, thru hikes are commonly viewed as excursions that are best undertaken by recent college graduates who are taking a gap year, or as an activity that will have to wait for retirement. This attitude is a real shame, as enjoying the time off to complete a thru-hike at any age is a win/win scenario for employees and employers alike.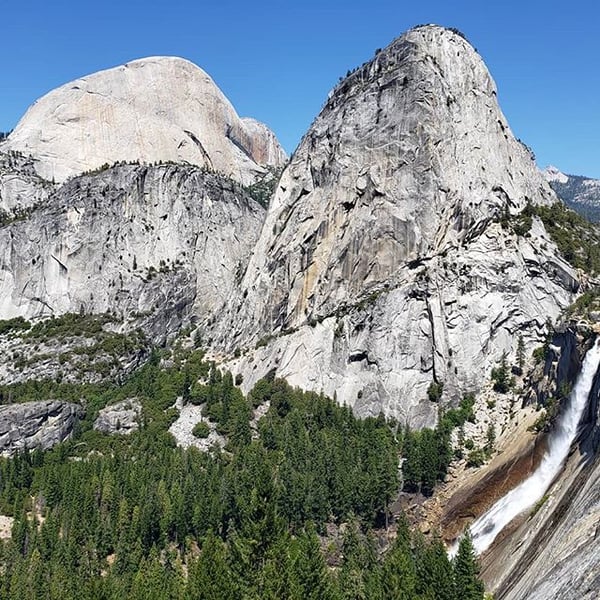 My four-week sabbatical to hike the John Muir Trail, or the JMT, winds through the High Sierra from Yosemite to the summit of Mount Whitney over 212 miles. This trail passes through some of the most beautiful scenery on the planet, from the sapphire-hued Rae Lakes in Kings Canyon National Park to the regal Cathedral Range of mountains in Yosemite.


I've dreamed of hiking the JMT for many years, and having obtained a difficult-to-get permit as well as the support of my colleagues makes me feel like I've won the lottery twice over.

Perhaps the idea of hiking 10-15 miles each day while lugging 30 pounds of gear, food, and water on your back in a wilderness filled with cougars and black bears doesn't sound like your idea of a good time, but I love it. Nora is representative of the former.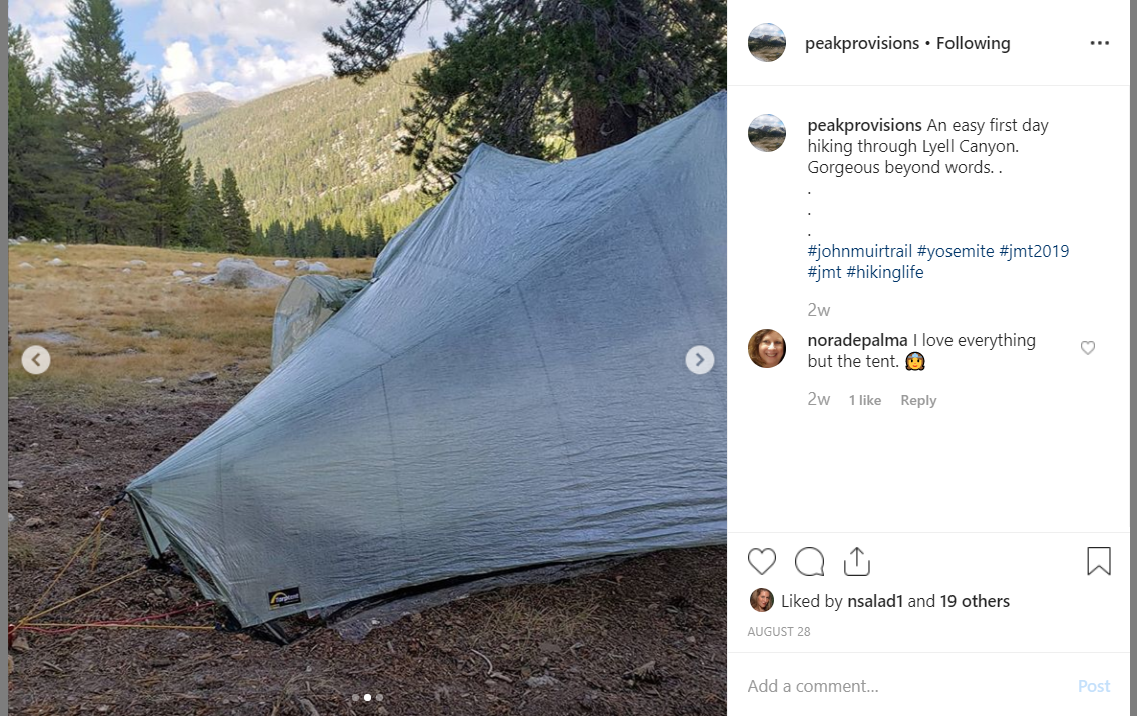 Taking on the risks and the hard work involved in backpacking is worth it to me because this is the only way to reach the gorgeous mountains, meadows, and lakes that I get to enjoy on every trip.

Hiking is my favorite way to exercise, and I also find that it clears my head and improves my ability to concentrate like nothing else. It gives me a sense of accomplishment when I can plan and execute a trip where I am completely reliant on myself for staying safe and comfortable, carrying everything I need all on my own.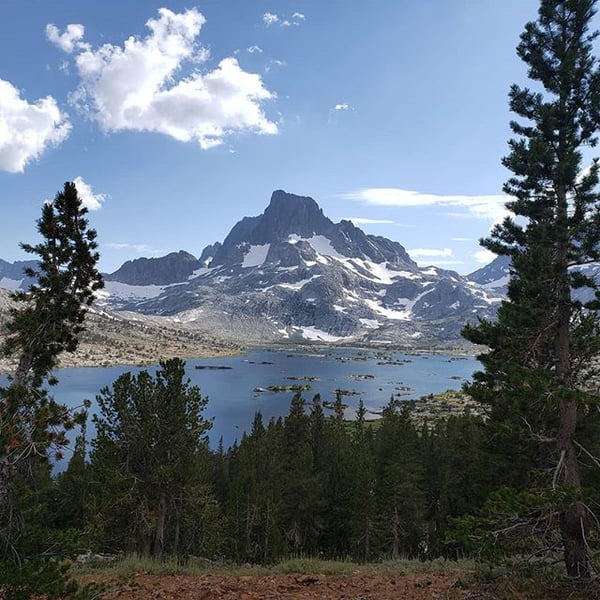 Aside from the beautiful views and the chance to feel like MacGuyver for a few weeks, there are lots of great reasons to consider taking a break to complete a thru-hike, no matter where you are in your career:
Health Benefits: Backpacking, especially in rugged, mountainous terrain, provides a serious cardiovascular workout while building strength in your core, hips, legs, and glutes. This type of activity can also help with weight maintenance, as the typical thru-hiker burns around 6,000 calories a day while they are on trail. Carrying a loaded backpack for so many miles even builds bones, which can help prevent osteoporosis later in life for women.

Stress Relief and Mental Health: Studies comparing the impact of taking a walk in a city compared to taking one in the forest found that participants who walked in the forest experienced significant reductions in stress hormones and blood pressure. All participants experienced a similar amount of physical exertion, but the forest itself appears to affect our health and wellbeing.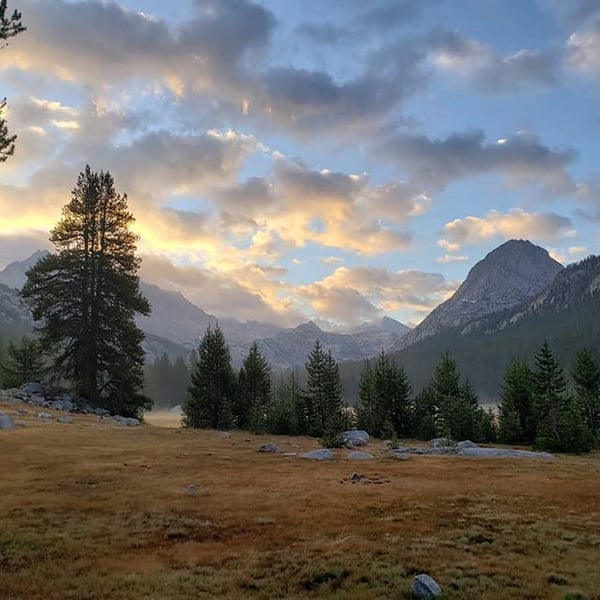 Career Benefits: Yes, career benefits. You'll come back from your hike feeling refreshed and ready to take on the world. A thru-hike is a great thing to add to your resume, particularly for younger hikers who may not have extensive work experience, but who gained valuable skills and life experience on the trail. Successfully completing an undertaking of this magnitude requires attention to detail as well as extensive research and organizational skills, all attributes that employers are looking for in new employees.


Nora's Story: The Employer Perspective
This isn't entirely from an employer's perspective. Jen is family, my husband Jim's daughter, and all of us work together at Dialogue, which meant I was predisposed to find a way to make this happen when Jen first proposed it.
As a business with non-family member employees, however, if Dialogue was going to offer a career break to one employee, it had to be a codified benefit added to our HR policies.
I had to think about that because this is not something I've ever done in my career. I've never taken four weeks off sequentially.
Business runs lean, too lean in a lot of cases. I've previously written about employers not being prepared to handle crises in employees' personal lives. I think it's bad business not to be prepared for employees who need to take care of their families.
But what about employees who need to take care of themselves?
It helps to understand the purpose behind sabbaticals, going back to its roots in academia. A sabbatical is not a vacation. The purpose is personal growth that benefits the person and the sponsoring institution.
Through that lens, I didn't hesitate for long. In addition to the benefits Jen listed above, her experience would deepen our intelligence around the hiking community, to the benefit of brands seeking authentic ways to connect with them.
I knew how to make it work as a business for an employee to take an extended break--we had just done it for Alexia's maternity leave. Success was driven by both Alexia and Jen. They worked extra hours in advance to organize assets and cross-train on tools and platforms.
Success was also driven by their colleagues--the rest of us. We did have extra work. What was cool was that everyone was fine with it because we supported Alexia and Jen in their two very different career breaks. Everyone knows the same system will benefit them at some point. The trust, the I-have-your-back-feeling builds a cohesive team.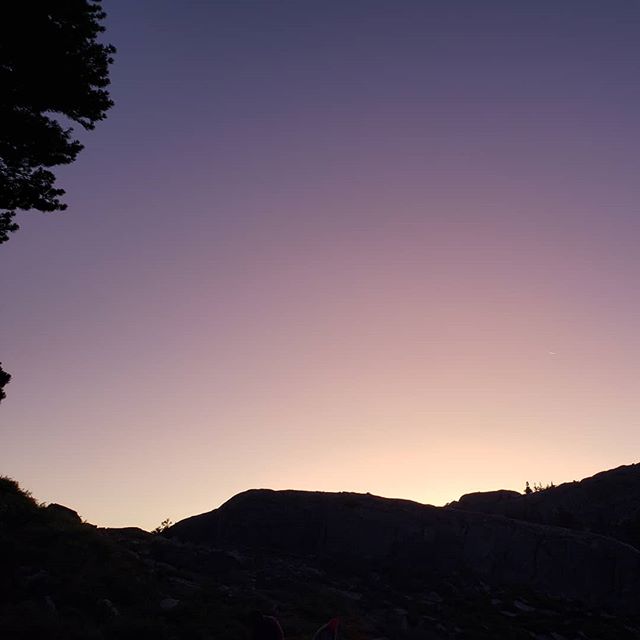 Related: Don't Call It a Vacation: The Value of a Career Break Spent on the Trail