Content Marketing And Community Strategy - How It Works Together
5 min read
Content is at the heart of everything community, whether it is addressing customer service questions or creating a memorable event.
So it's not surprising that the 2023 Content Marketing Institute B2B Marketing Report sees more content marketers involved in brand community strategy.
What does that actually mean for marketing teams? I recently interviewed Christine B. Whittemore of Simple Marketing Now, our Dialogue partner for email marketing and audience development to get her POV.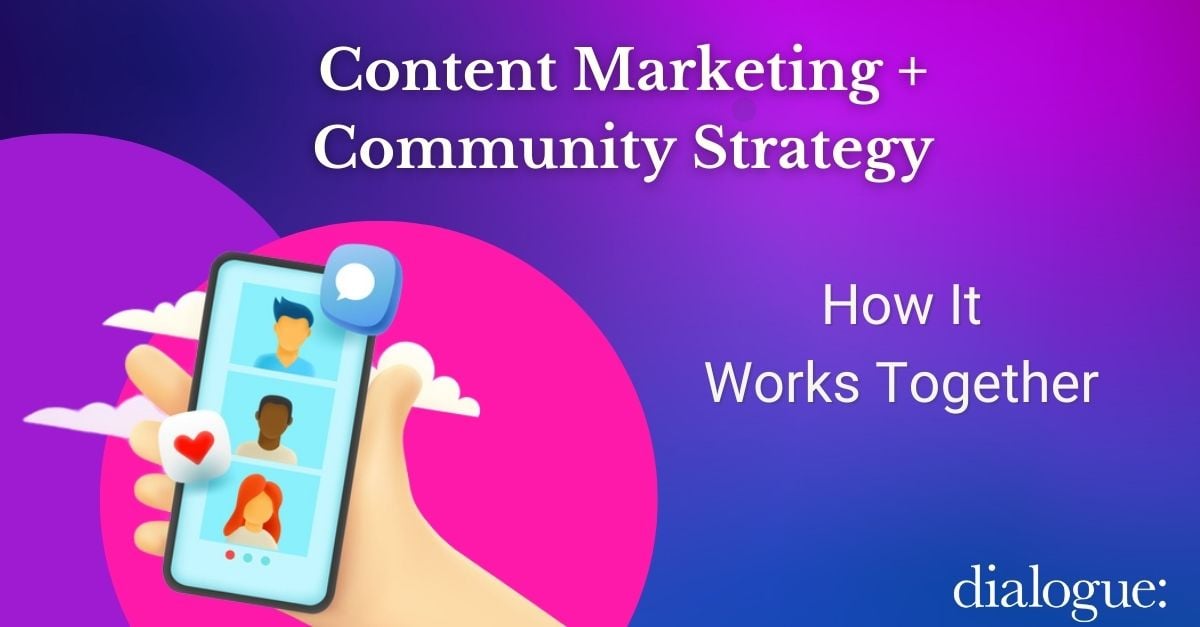 How Do Content Marketing and Community Management Come Together to Create Brand Loyalty?
CW: The heart of content marketing is creating content that people trust.
As you publish the content, whether it's on your own platforms or on social platforms, you're connecting with people and building brand advocates.
I think it's more visible in the Content Marketing Institute research because it's harder than ever to connect with people.
The social platforms are noisier. We know that people want to buy from people they like. Content starts that process and through building a relationship with people around you, the community creates the glue between the people who are consuming your content.
What is the Difference
B

etween an Audience and a Community?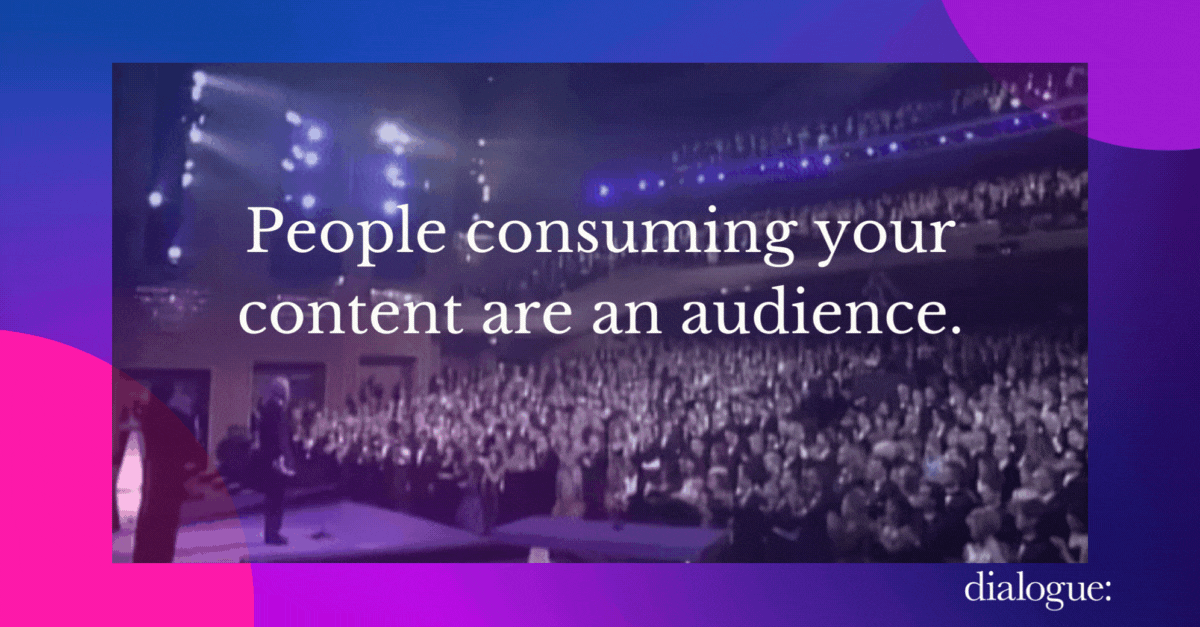 NDP: I've always thought of content marketing as a means of building an audience, like an email list. What's the difference between an audience and a community?
CW: Think about going to a concert. The people watching the concert are an audience. There's not a whole lot of interaction.
While I know you sing along with Bruce Springsteen at his concerts-you are still just a content consumer. Because as far as I know, you and Bruce have not done a duet.
NDP: Huge miss on Springsteen's part, but I digress.
CW: No doubt. But my point is, that's an audience.
Now think about when you and your New Jersey peeps talk about the concert afterward, how you all share Bruce news back and forth, etc. As you get more people engaged and you have more of an exchange with them--a dialogue--that then becomes a community. People consuming your content at the beginning are an audience.
What Do Brands Need To Think About For Community Building?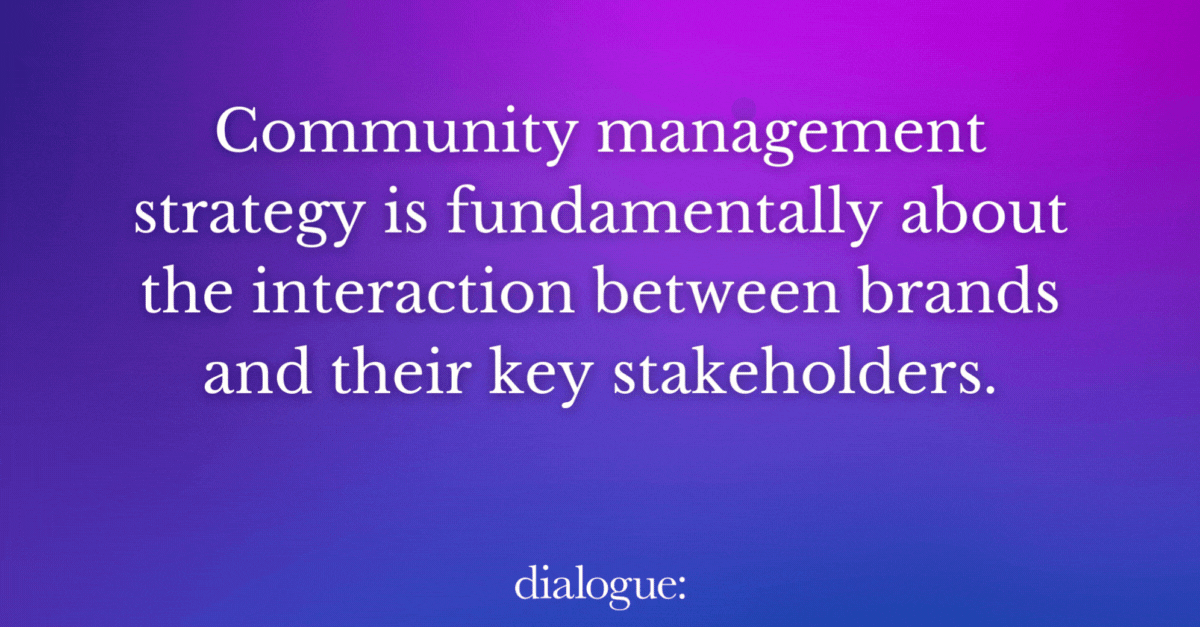 NDP: How should brands think about a community management strategy? What do you need for community building?
CW: Give people something to do. Community management strategy is fundamentally about the interaction between brands and their key stakeholders. It might be an event. A how-to community, like DIYers or cooking enthusiasts. Or activating supporters for advocacy.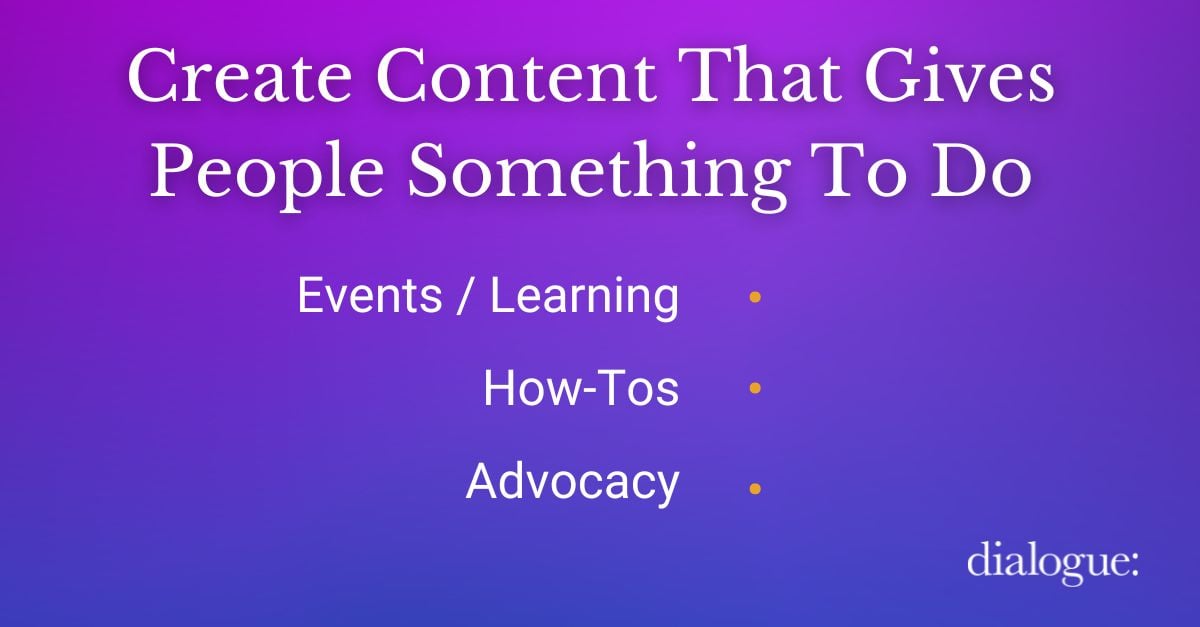 HubSpot co-founder Dharmesh Shah dedicated his 2022 Inbound keynote to community management and community strategy.
Dharmesh made the point that in an era where people are increasingly disconnected, online community development is a secret weapon to increase brand awareness and build brand loyalty at scale.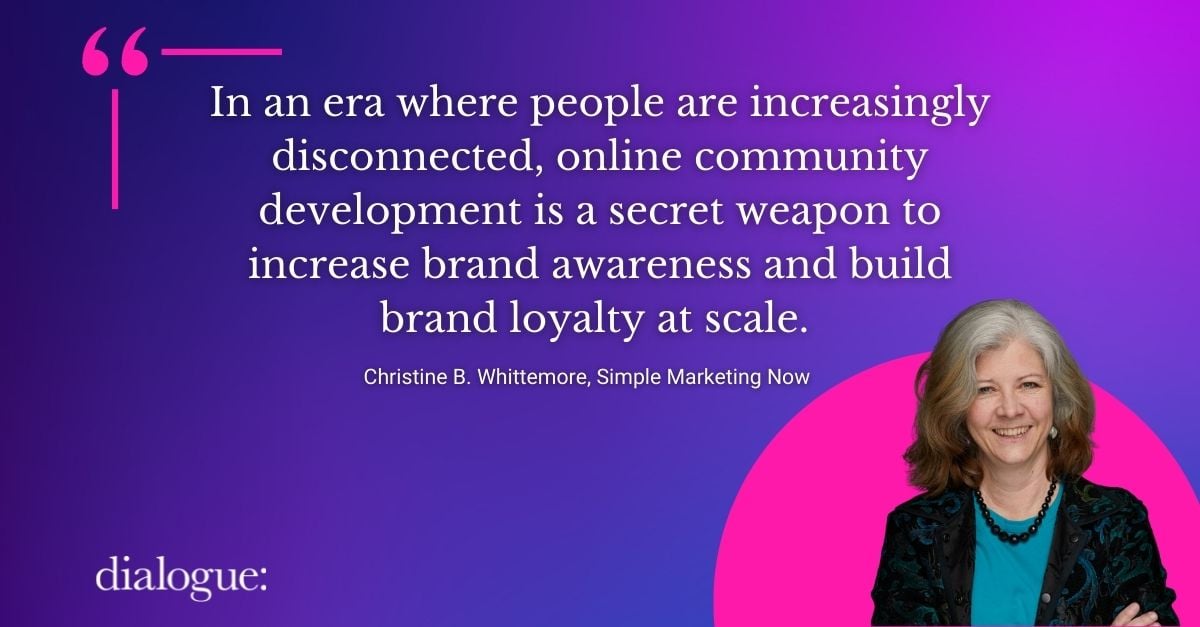 His full 23-minute keynote is worth a watch. Pay attention to this part where he defines the evolution of value-led growth from a sales function to marketing-driven to product-driven and now community-led. HubSpot launched a new community at Inbound.
Should a Brand Build Their Own Online Community or Focus on Becoming Part of an Existing Community?
NDP: That HubSpot community raises a good question. Should brands build their own communities or join existing communities?
CW: It depends on your community, but I always caution brands against chasing the next shiny object. Oh, let's get an app. Oh, there's got to be a network to do this. Why do you want to invent something brand new if there's already a really vibrant online community that already exists?
For instance, we work together with your advocacy clients and we know that there are strong climate and water communities on Twitter. It makes sense to be part of that community while also creating content and providing opportunities for action within that community, like offering new research.
What is the Most Important Thing to Consider When a Brand Seeks to Join an Existing Community?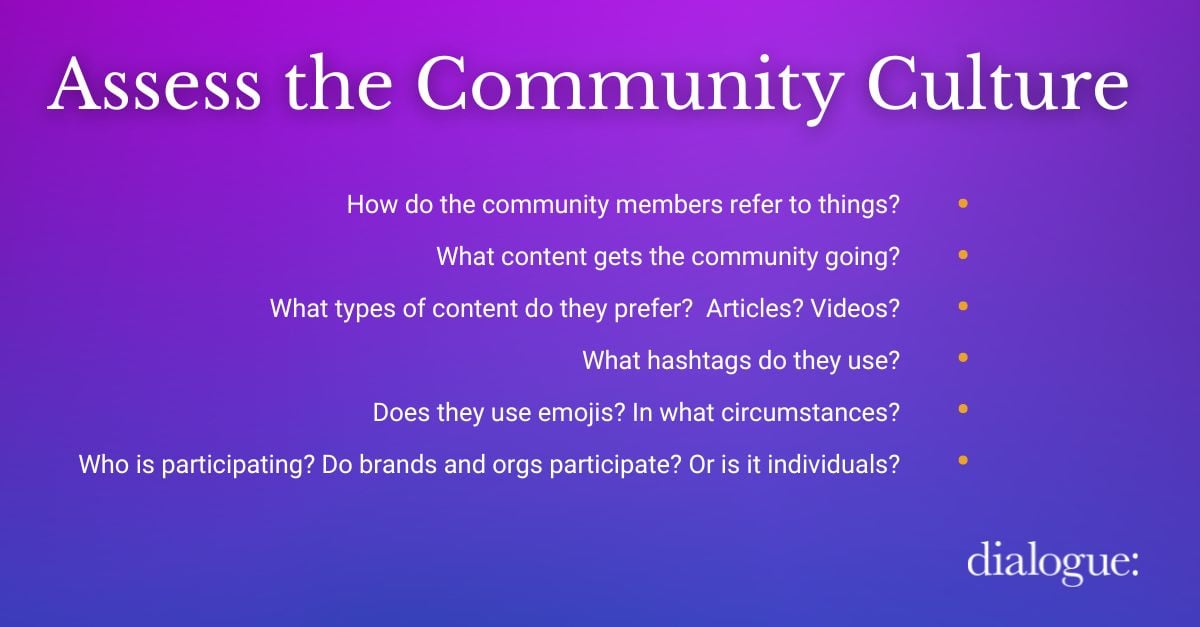 CW: Think of each community as being like another country, with its own language, culture, rules, etc. Just like you don't want to be an ugly tourist abroad, you study the customs before you visit. Same here: community management starts by listening before creating your first post.
How do the community members refer to things?
What hashtags do they use?
Does the community use emojis? In what circumstances?
Are there trends in the type of content: images vs. videos?
And most importantly: Who is participating? Really understand that.
Then start getting immersed. Participate gently. See if the needs of that community are being met. If you see a gap, that is an opportunity to either take it elsewhere where the gap can be taken care of or to figure out how to address the gap.
Don't underestimate the value of the business intelligence from just listening, absorbing, and respecting.
I should add that it's hard for brands to engage in online communities because brands are not human. This has been a challenge for brands and their social media management since social media channels have existed.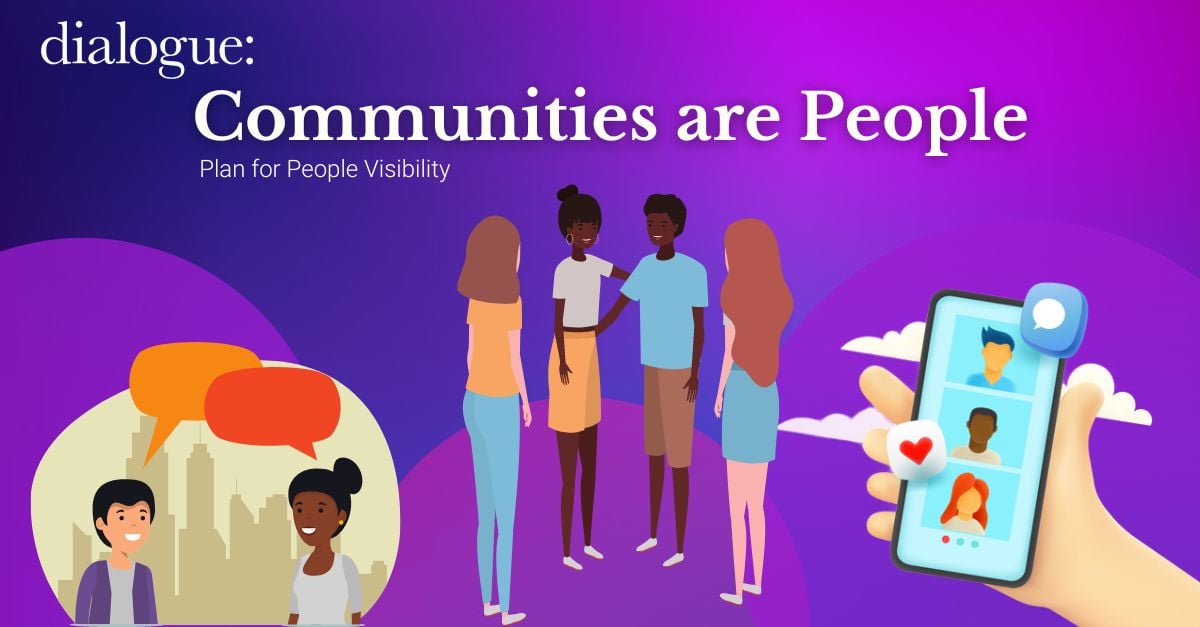 NDP: We've seen NGOs successfully engage with individuals in a community. I've also seen brands engender goodwill in the design industry with generous comments on designer projects.
CW: Agreed. Another good use case for brands in the community is to answer questions and sponsor opportunities for in-person connection.
But community members are people. There is a great opportunity to engage at scale by designating representatives from the brand to be involved in conversations--especially those non-transactional engagements that ultimately build the know-like-trust factor for brands.
If you want a long-lasting company that will build an excellent reputation, this investment is worth it too.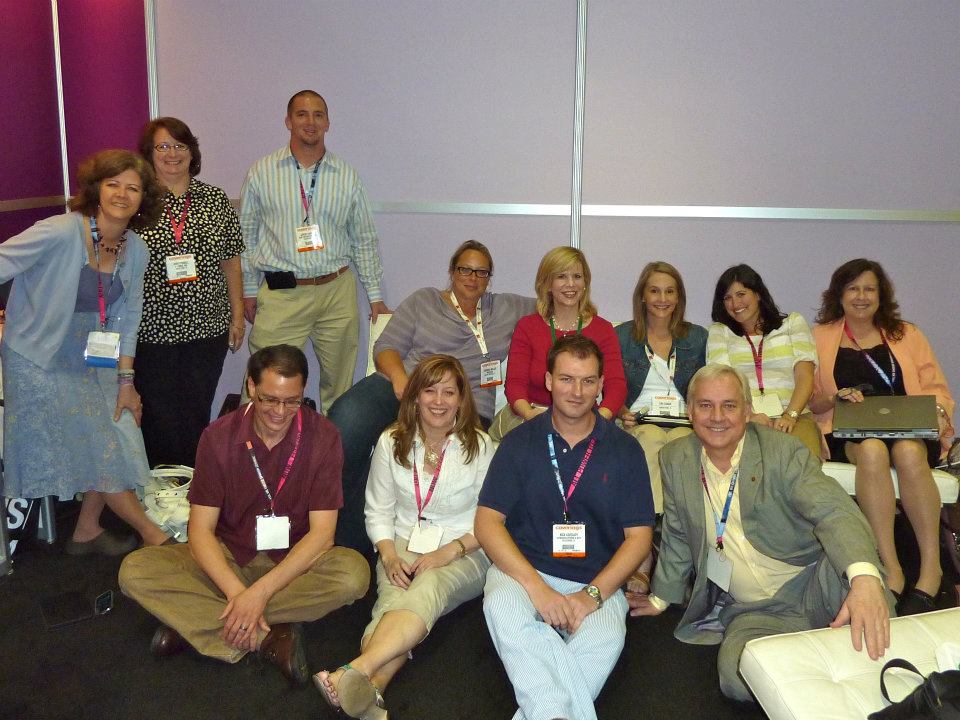 Nora (seated, furthest right) and Christine (standing, furthest left) when a Twitter design community met at the Coverings show in 2012.