Sometimes it feels like Facebook is the platform we all love to hate. Sometimes, it's with good reason. We get more pushback from clients about Facebook advertising than pretty much any other tactic.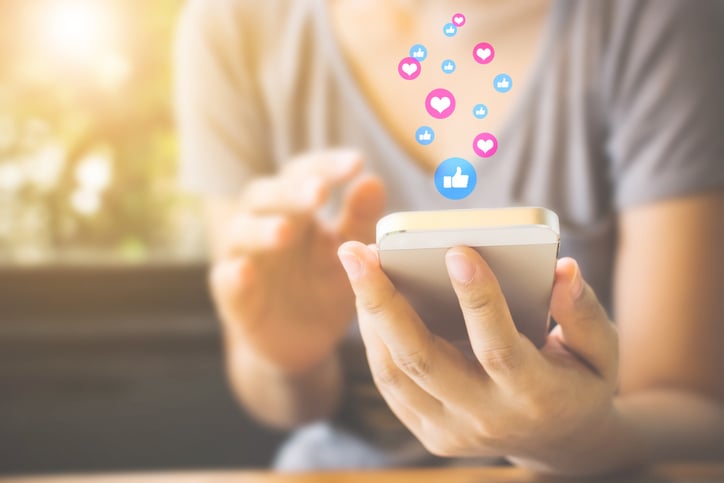 Some of it is a distaste for the platform and/or the business. But most often, we simply hear that "Facebook doesn't work for us."
Facebook isn't for every brand, but it's unusual when it isn't. That's because 2.6 billion people worldwide and 253 million in North America are active Facebook users. It's almost always part of our engagement strategy campaigns, B2C and B2B.
It's all generations (yes, even teens), all income levels and all education levels consuming news, catching up with family and friends and engaging with like-minded enthusiasts through Facebook groups and Watch Party.
What makes Facebook valuable to marketers isn't the ability to broadcast to a billion people. It's the ability to narrowcast to specific interests that are most likely to engage and convert on your ideas and products. Targeting and message relevance are the most important keys to successful engagement strategy on Facebook.
When we hear "Facebook doesn't work for us," we frequently find one or more of these factors are negatively impacting outcomes:
Over-reliance on boosting vs. advertising. Boosting is one-click easy whereas advertising is a more complex process. It's more complex because it's worth it.
One-size fits all creative vs. creating specific messages for specific targets in context of the Facebook experience.
Sending everyone to your website home page, rather than continuing the dialogue you've started on Facebook with relevant landing pages on your website.
Relying on last-touch attribution vs. multi-touch attribution to inform advertising decisions.
Let's look at each of these:
Over-Reliance on Boosting vs. Advertising.
When you're investing in Facebook, advertise through Business Manager and create ads that are specific to the needs and wants of your target. The targeting power of Facebook is what you want to leverage. Dialogue's social media director Alexia Cargal breaks down the details on Facebook boosting vs. advertising here.
One-Size-Fits-All Creative
Once you know you've reached the right person, you need to be hyper-relevant to them. A YouTube video that builds to a conclusion doesn't usually work on Facebook as well as a scroll-stopping video that directly speaks to your target's wants or needs. How do you know what that is? Through strong persona development at the start of every campaign. HubSpot has a fun online persona generator here.
Ineffective Landing Pages
Once you have your prospect's interest and they click on your ad, make it worth their while when they get to your website. You've succeeded in pulling them away from the powerful lure of their friends, so don't just dump them on to your homepage. Keep the dialogue going by putting their needs front and center on a landing page that has top-quality, mobile-friendly storytelling about your product or idea.
Be intentional about the path you want them to follow on your website, building an engagement funnel around what you know your persona needs to know.
Relying on Last-Touch Attribution to Inform Digital Advertising Decisions
If you've done everything we're suggesting here, you probably still won't get a ton of direct conversions from Facebook. Visits from Facebook fuel the rest of your conversion funnel, because now you can retarget those visitors across other platforms
Since Facebook often contributes to conversions, but isn't the final conversion, it doesn't usually show up in Google Analytics as an e-commerce revenue source or driver of form submissions.
Those metrics you see in Google Analytics are called last-touch attribution. Relying exclusively on it misses other digital engagement touchpoints. Here's how Marketing Land describes it:
A customer, for example, may discover a new product on Pinterest, rediscover that product through display ad retargeting, research the product via Amazon, and finally make the purchase after receiving a promotional email. This journey can occur across desktop, mobile and voice assistants. Valuing only the last touch, the email click ignores the very important role each marketing activity had in driving the sale and limits marketers' ability to develop greater cross-channel cohesion.
Google Analytics has an area called Multi-Channel Funnels where few venture to tread because it's a little confusing:
It's confusing because it doesn't work like the rest of Google Analytics. It actually is a slightly different system than the rest of Google Analytics. Once you get oriented in there, however, it's enlightening to see how many touchpoints drive valuable engagement across different time variables.
---
Before you give up on Facebook--at least for your marketing--check to make sure none of these factors are hindering your results.
Do you have more questions about Facebook marketing? Check out our Facebook marketing FAQs.