Engagement strategy attracts customers and stakeholders to your brand or cause by delivering the right message to the right person at the right time.
Modern public relations leverages engagement strategy to build and sustain mutually beneficial relationships between organizations and their publics.
The engagement strategy toolbox includes social media marketing, content marketing, and search engine optimization (SEO), as well as media relations, advocacy and thought leadership.
It's the engagement your stakeholders notice, remember and come back for.
Successful Engagement: An Offline Example
Think about buying from a local shopkeeper who knows you so well, you respond when she messages that the perfect item for you is now in stock. You find the information helpful, making it a mutually beneficial engagement.
Successful Engagement: An Online Example
Today, that spot-on information is just as likely to come from Amazon or Google as you search for ideas and solutions. When you find helpful information during your buyer or decision journey, you spend time with it, making it a mutually beneficial engagement between you and the brand providing the helpful information. For really valuable information
The 6 Elements of Engagement Strategy
A PR mindset that encompass all paid, earned and owned channels.
Leading with purpose and taking principled stands on issues that matter to your stakeholders.
Storytelling and experiences to attract and sustain your audience's interest.
Leaning into automation and machine learning to assure that the right message reaches the right person at the right time.
Approaching customer service as a brand imperative that is part of marketing, not siloed from it.
Being a good and ethical employer that employees love to talk about.
Why Seth Godin is Our North Star for Engagement Strategy
Seth Godin said marketing doesn't have to suck.
In his classic book Permission Marketing Seth says permission marketing is the privilege (not the right) of delivering anticipated, personal and relevant messages to people who actually want to get them.
Seems pretty straightforward, right?
But it can be hard to do if you've spent an entire marketing career pushing messages in a monologue.
Engagement strategy brings the spirit of permission marketing to life, uniting the art of storytelling with the data-driven insights to create an authentic emotional connection with your audience.
The EQ and The IQ of Engagement Strategy
Engagement strategy is an art and a science.
The art is storytelling that connects emotionally with your audience, inspiring and informing. Your storytelling is the emotional quotient (EQ) of engagement strategy.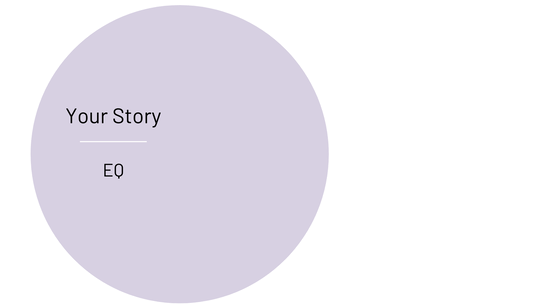 The science is the data-driven insights and marketing technology that enables the right message to reach the right person at the right time. The science is the intelligence quotient (IQ) of engagement strategy.
Peak engagement is at the intersection of EQ and IQ.
The Business Case for Engagement Strategy
It's cheaper to retain a customer than to win a customer.
It's way cheaper to retain a customer than to lose and have to win back that customer.
It's a better experience for both parties to have a mutually beneficial experience.


In short, engagement strategy is a win/win, reducing your cost of acquisition over time by increasing customer lifetime value and loyalty.
Related articles:
How to Measure Content Marketing
How Lifestyle Brands can Use Pinterest to Drive Website Traffic