Need something to cook for Mother's Day, but maybe you don't feel confident in the kitchen?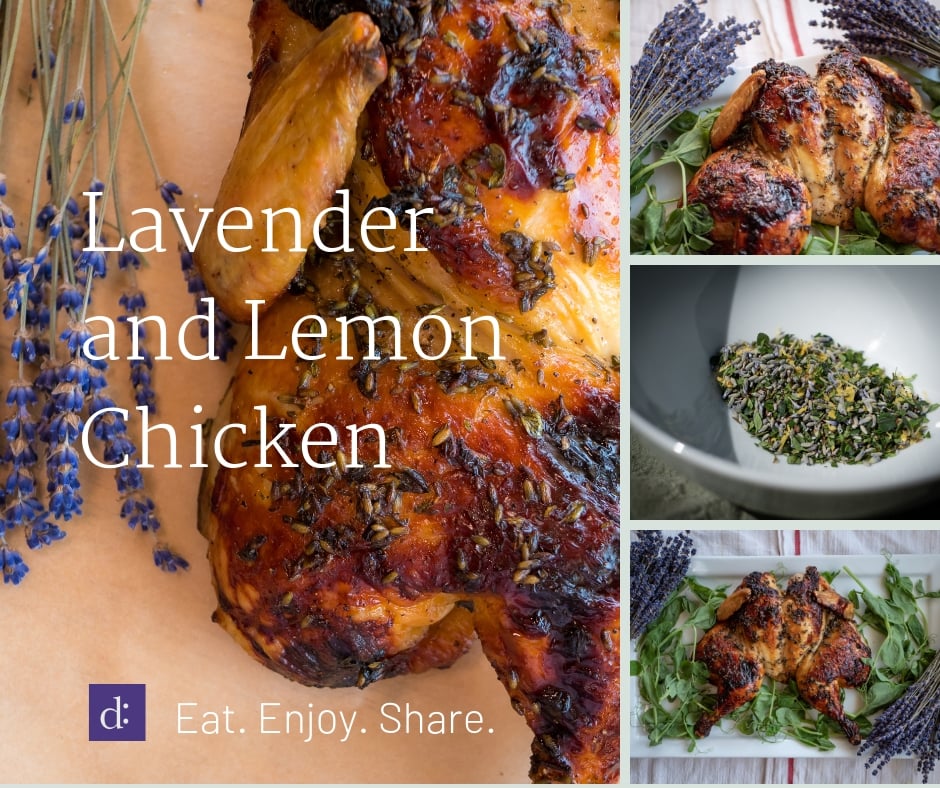 We know Mom loves everything you do (she has saved every single one of your art projects), but this is a main course she will really love. It's an easy recipe that makes the everyday feel special. Just like Mom.
Lavender and Lemon Roast Chicken
Ingredients :
1 whole frying chicken
1 lemon
2 tbsp extra virgin olive oil
1 ½ tbsp dried lavender
1 tbsp chopped fresh thyme leaves
1 tbsp honey
Kosher salt & freshly ground black pepper
Directions :
1, Remove the chicken from the fridge about an hour before you plan to start cooking. Unwrap it, pat dry with paper towels, and rest on the kitchen counter until you are ready to cook. (Letting the chicken come to room temperature before roasting will help it cook more evenly.)
2. Place a rack in the center of the oven and preheat to 400 degrees. Cut the backbone out of the chicken using kitchen shears. Lay the chicken breast side up on the cutting board and press down firmly to break the breastbone so the bird will lay flat in the baking dish. Season the chicken generously with salt and pepper on both sides.
3. Zest the lemon – you will need 2 tsp of zest. Cut the lemon into wedges and reserve.
4. Mix the lemon zest, lavender, thyme, olive oil, and honey in a small bowl. Slather the chicken with the herb and olive oil mixture on both sides.
5. Place in a glass or enameled baking dish and roast for 20 minutes. Tuck the lemon wedges under the chicken and return to the oven. Roast 15 to 25 minutes longer, until the thighs and legs register 165 degrees and the chicken is golden brown with charred bits. (Cover with foil if the chicken starts to get too dark too early in the cooking process.)
6. Let rest for 10 minutes before serving.