On tax day you deserve a cocktail, and the cheery hue of the Dialogue Beet the System Cocktail will lift your spirits. OK, the gin probably helps with that too.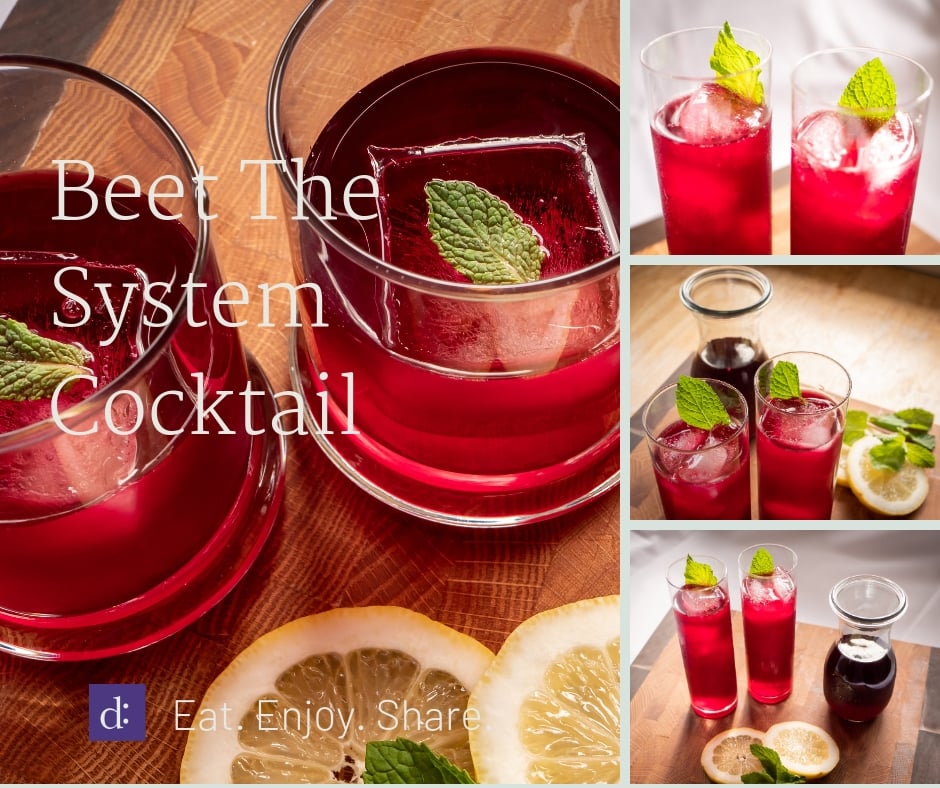 It also doesn't hurt that beets may be helpful in lowering blood pressure, which is also something we would all benefit from today.
Ingredients :
3 ounces gin
1 1/2 ounces tonic water
1 1/2 ounces beet shrub (recipe follows)
1 tablespoon fresh lemon juice
Directions :
Combine ingredients in a cocktail shaker with ice, cover, and shake to chill for 20 seconds. strain and serve over ice in a rocks glass.
The Beet
Shrub :
Ingredients :
1 lb peeled, grated beets (about 3 medium)
1 cup sugar
1 tsp salt
1 tsp orange zest
1/4 cup chopped mint leaves
1 cup cider vinegar
Directions :
Combine all ingredients except the vinegar in a large bowl and stir well. Cover and keep at room temperature for 24 hours, stirring occasionally. The next day, strain the juices that have collected in the bowl into a clean mixing bowl. Place the grated beets in a mesh strainer over the new bowl and press them with a large spoon to extract as much of the juices as possible. Stir in the cider vinegar.
The finished shrub will keep for several weeks in a mason jar in the fridge. Which is perfect in case tax day isn't the only time this month when you feel the need to beet the system.