Social distancing during this difficult time of COVID-19 has indeed changed the way we are taking in pop culture. As marketers, the Dialogue team thought it would be interesting — and also a fun distraction — to assess three marketing trends that have surged in pop culture during this time. And who knows, there may be a few pop culture 'goodies' (content, feel-good stories, etc.) in here for you to explore as you continue to seek different ways at home to stay busy...and positive!
1. Nostalgia
Because nostalgia in marketing evokes positive emotions through familiarity, brands have been leveraging this as a strategy over the past few years to increase consumer engagement (Think Coca Cola and Netflix's Stranger Things). Just a few years ago, there was also a surge in television reboots like "Fuller House," "Murphy Brown," and "Will and Grace." And while it started to appear that consumers had "reboot fatigue," COVID-19 came upon us, and now, nostalgia in pop culture has become more powerful than ever. For example, if you are a fan of the "The Fresh Prince of Bel-Air" television show from the 1990s, Will Smith and Tyra Banks recently revisited a famous scene that will have you in hysterics. A must watch! Also, the cast of "Full House" reunited online with a "quarantine" parody of the show's infamous opening theme. Even brands are getting in on nostalgia during COVID-19 — remember Jeep's Super Bowl ad with Bill Murray reprising his "Groundhog Day" character? Jeep and Bill now have a new message for you.
2. Online Social Gatherings
Social gatherings like pop-up retail stores and trade shows — have always been vital for marketers to connect consumers to their brand. With COVID-19, however, among the recommended measures to protect yourself —and reduce the spread—is practicing social distancing.
As a result, online social gatherings have become salvation for people to stay connected with others. DJ D-Nice became one of the early facilitators of online social gatherings during COVID-19, launching free "Club Quarantine" virtual dance parties via Instagram Live. A few of us at Dialogue even joined in on the party from our homes as D-Nice spun dance music from the 70s, 80s, 90s, and today. Dancing is important for your mental and physical health, which may be why D-Nice's "Club Quarantines" have garnered millions of participants, including many high-profile celebrities such as Michelle Obama, Janet Jackson, and Jimmy Fallon. D-Nice continues to host these virtual dance parties, and others have also joined in on the fun, including The Roots' Questlove.
Quarantine dance parties not your thing? Other online social gathering trends that have emerged, include Facebook's Quarantine Karaoke, Virtual Book Clubs and Virtual Dinner Parties.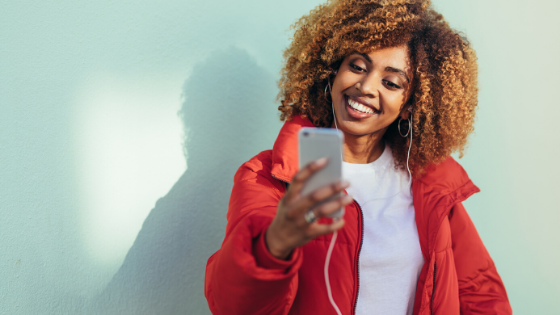 3. Surprise and Delights
Marketers have historically facilitated surprise-and-delight moments by delivering consumers the unexpected to build an emotional connection that leaves a lasting, positive impact. With COVID-19, surprising-and-delighting people has reached a new level in pop culture. Actor and Director Tyler Perry recently surprised-and-delighted grocery shoppers by picking up the bill at 73 grocery stores in Atlanta and New Orleans. This week, John Krasinski surprised medical workers on the hospital frontlines in Boston with lifetime season tickets to Boston Red Sox games. Wow.
What are some of the trends you are seeing in both marketing and pop culture? Or... maybe you have your own tips and pop culture recommendations for coping as you shelter at home? Either way, share your thoughts with us!